Our Products, Models and their Qualities
Vikas Metals has huge range of products starting from stainless steel sheets, plates, Pipes, flats and material range includes Stainless steel, copper, brass, Aluminium, Alloy ateel etc.
Our Quality made us the trusted partner for National and international Clients. Renowed Defence organisations like Bharat Dynamics Ltd, Ordnance Factory Medak, Dept of Atomic Energy, Nuclear Fuel Complex etc. are our customers.
Please click on any product link to know the details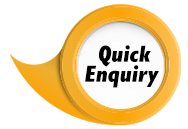 | | |
| --- | --- |
| Austenitic Stainless Steels | Qualities |
| 301, 301L, 301LN | High strength for roll formed structural components |
| 302 HQ | Low work hardening rate grade for cold heading fasteners |
| 303, 303 Se | Free-machining bar grades |
| 304, 304L, 304H | High temperature resistant grades |
| 316, 316L, 316H | Improved resistance to pitting corrosion in chloride environments |
| 321, 321H, 347 | Stabilised grades for heavy section welding and high temperature applications |
| 253MA | Mechanically and chemically clean |
| 904L | High resistance to general corrosion, pitting and stress�corrosion cracking |
| | |
| --- | --- |
| Ferritic Stainless Steels | Qualities |
| AtlasCR12 | Utility steel resistant to wet abrasion and mild corrosion |
| AtlasCR12Ti | Utility steel resistant to wet abrasion and mild corrosion weld stabilised |
| 409 | Automotive exhaust grade - weld stabilised |
| 430, 430F | Resistant to mildly corrosive environments |
| F18S | Resistant to mildly corrosive environments - weld stabilised |
| F18MS / 444 | A ferritic alternative to grade 316 /�316 L - Weld stabilised |
| F20S | A ferritic alternative to grade 304 / 304L - Weld stabilised |
| | |
| --- | --- |
| Duplex Stainless Steel | Qualities |
| 2101 | Lean duplex for tanks and structural applications |
| 2304 | Duplex alternative to grade 316 weld stabilised |
| 2205 | Standard duplex stainless steel - high resistance to pitting and stress corrosion |
| 2507 | Standard duplex stainless steel - high resistance to pitting and stress corrosion |
| 2507U | Standard duplex stainless steel - high resistance to pitting and stress corrosion |
| | |
| --- | --- |
| Martensitic Stainless Steels | Qualities |
| 410 | Standard martensitic grade for low-duty hardened applications |
| 410 | Free-machining bar grade |
| 420 | Higher hardness martensitic grade for cutlery, cutting tools and dies |
| 431 | High hardness and toughness grade, primarily for shafting |
| 440A, 440B, 440C | Very high hardness grades used in cutting tools |
| | |
| --- | --- |
| Precipitation Hardening Steel | Qualities |
| 630 | (17-4PH) High strength shafting grade |